In-ground Residential Pools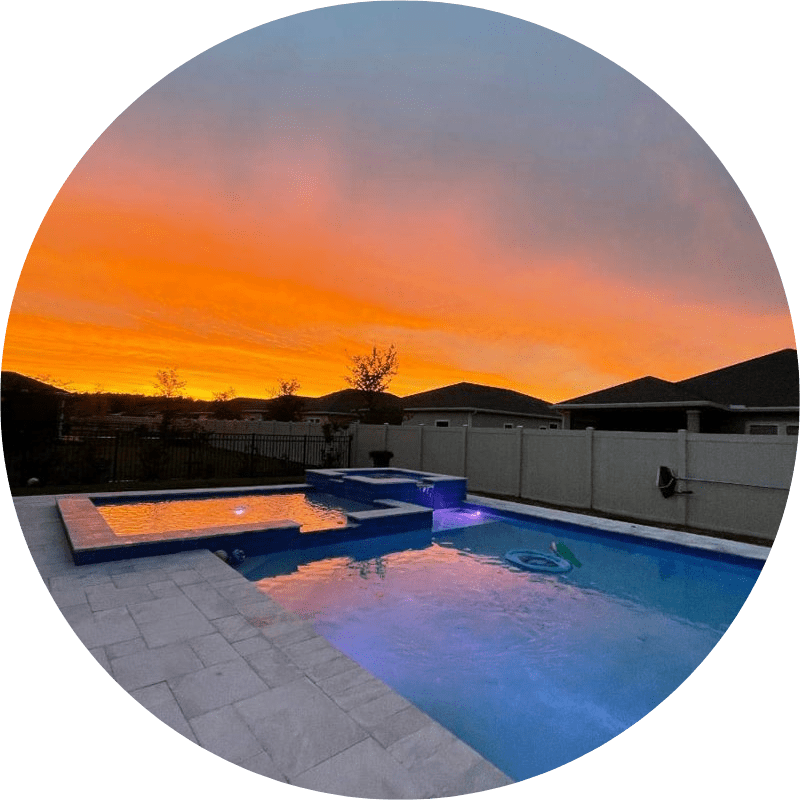 Welcome to Old Town Custom Pools!
At Old Town Custom Pools, we specialize in building new gunite in-ground pools for residential properties. Gunite, a mixture of cement and sand, is the most durable and high-quality material for swimming pools, making it the best choice for homeowners looking for a long-lasting pool solution.
With gunite pools, the possibilities are endless. Our custom-built pools can be formed to virtually any size, shape, or depth, allowing us to design the perfect pool to suit your needs and complement your house layout. Whether you're looking for a classic rectangle pool, a freeform oasis, or a unique geometric shape, our team of experts can make it happen.
One of the best things about gunite pools is their longevity. With proper maintenance, gunite pools can last for decades without any major renovations or repairs. This makes them the best long-term option for homeowners looking for a pool that will provide years of enjoyment for themselves and their families.
At Old Town Custom Pools, we understand the importance of getting the most out of your backyard space. That's why we work closely with our clients to design and build pools that make the most of their outdoor areas. Our goal is to create a space that not only looks beautiful but also provides a practical solution for your lifestyle and budget.
We are proud to say that we are the best in the business when it comes to in-ground residential pools. Our team of experienced professionals has the skills, knowledge, and expertise to design and build the pool of your dreams. We use only the highest quality materials and the latest techniques to ensure that your pool is built to last.
So if you're ready to take the plunge and invest in a beautiful and long-lasting in-ground pool, contact Old Town Custom Pools today. We'll work with you every step of the way to design, build, and maintain the pool of your dreams.